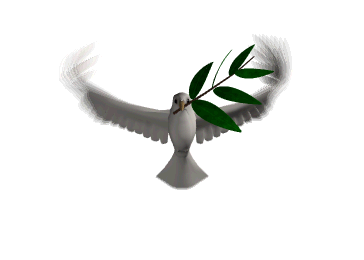 SIGMA SERVICE PROJECTS IN ALABAMA

A Sampling, Chapter-by-Chapter, of how the Alabama Brothers of Phi Beta Sigma are involved with acts of Service while carrying on the Principles of the Fraternity.
---
---
ALPHA ALPHA LAMBDA Chapter at Troy Univerity
Our Sigma Brothers at Troy University have led the way in coordinating with other Greek organizations in a project that donates funds and toys to Toys for Tots of Pike County and Big Brother Big Sisters. They also continue to offer support at Christmas time to an "Adopted Family."
---
ALPHA CHI SIGMA Chapter of Dothan and Southeast Alabama
Our Sigma Brothers of the "Wiregrass Area" are sponsoring a Sigma Beta Club for youths, and are supporting the Camp SALA Youth Project. To promote unity in the community, the Chapter hosts an anuual June Cookout and a spring-time Dance.
---
ALPHA ETA SIGMA Chapter of Montgomery, AL
A vital service project that assists high school students aspiring to attend a college is performed by our Sigma Brothers in Montgomery, who sponsor and coordinate college fairs for the National Scholarship Service Fund College Fair. The Chapter also provides college scholarships and business awards at its annual "Brother Booker T. Knox Awards Program."
---
ALPHA SIGMA ALPHA Chapter at the University of Alabama at Huntsville
Our Sigma Brothers at UAH have been involved with the "Miracle League", which gives support to children with disabilities by keeping them active in various team sports. Some of the Chapter members have also been volunteering for the college's administrative offices that have lost workers due to budget cuts.
---
BETA EPSILON SIGMA Chapter of Huntsville, AL
Phi Beta Sigma is the backbone for the Junteenth Festival occurring annually in Huntsville. During the summertime, the chapter performs "Project Kewl Breeze" by donating over 40 electric fans to the CASA-Madison County Organization that distributes the fans to the elderly and needy to help them survive intense summertime heat. Visit the following website that tells about Project Kewl Breeze.
---
BETA KAPPA Chapter at Tuskegee University
Our Sigma Brothers at Auburn University have been doing charity work for the needy through their "Sleep-out for the Homeless" Project which gathers canned goods and clothing that can be donated to needy families in Macon County and Tuskegee. The Chapter also provides a service to the student body with their "Study with the Sigmas" project that provides free tutoring help for their fellow students.
---
BETA PI SIGMA Chapter of Tuscaloosa, AL
A vibrant, enthusiastic, active Sigma Beta Club in Alabama owes its gratitude to the Brothers of Beta Pi Sigma Chapter who sponsor a group of students and enrich their lives with mentorship and teamwork. Several positive compliments were directed to the Sigma Beta Club of Tuscaloosa at the most recent Conclave (2009) in New Orleans for the club members' show of dignity and self-discipline and poise. Beta Pi Sigma is also involved in the March of Dimes and cancer awareness events, as well as the African-American Male Image Awards program, that recognizes outstanding high school students from minority backgrounds who have excelled. A scholarship is also presented.
---
EPSILON THETA SIGMA Chapter of Selma, AL
Our Brothers of central Alabama have been involved with several projects to assist the members of the Sigma Beta Club, including workshops about college, etiquette, leadership, etc. The Chapter made a valuable contribution to the victims of the earthquake in Haiti, with a "Soles for Souls" Program that made shoes available. The program called "Stepping for a Cure" served as a fundraiser for the American Cancer Society.
---
KAPPA ZETA Chapter at Auburn University
Our Brothers at Auburn University have been rendering service to the Boys and Girls Club in Opelika, AL, with tutoring, mentoring, and supervising after-school activities. They also provide tutoring services to youths at a church in Auburn.
---
MU KAPPA Chapter at the University of West Alabama
Our Sigma Brothers at UWA are regularly visiting a nursing home every Tuesday, and are spending time with its elderly residents and interacting with them through conversation and recreational activities.
---
PI KAPPA Chapter at Jacksonville State University
Our Sigma Brothers at JSU are volunteering time and work for Habitat for Humanity three times monthly. They also participate weekly at a project about character education at Anniston Middle School. They are involved with the Boys and Girls Club of Constantine Avenue, Anniston, AL with reading tutorials.
---
SIGMA Chapter at Miles College
Our Sigma Brothers at Miles College have been doing charity project by raising funds through a charity basketball game, a food drive for the earthquake victims of Haiti. They also involved with mentoring and the SWWAC Project: Sigmas Waging War Against Cancer.
---
TAU SIGMA Chapter of Birmingham
The National Scholarship Service Fund College Fair also depend upon the Sigmas of the Tau Sigma Chapter of Birmingham to reach high school students. Our Brothers sponsor and coordinate their annual college fair in the Birmingham area. Another service project performed by Phi Beta Sigma is the "Shoes for Kids Charity Event." On December 19, 2009, the Brothers gathered at Payless Shoe Store at the Five Points West Shopping Center on Bessemer Road and offered their services to make life better for children. Tau Sigma was recognized by the Birmingham Times Online for their contributions to the community at Birmingham Times Online
---
THETA DELTA Chapter at the University of Alabama, AL
Our Frats at UA have been devoting time and energy for the Boys and Girls Club located in Alberta City of east Tuscaloosa. They provide homework support and tutoring for the youths and provide supervision and guidance during other activities. In the fall, the Chapter sponsored a "SIGMA SERVICE WEEK" where the whole entire week was devoted to "Culture for Service and Service for Humanity". The Chapter is also involved with support of the American Cancer Society: Theta Delta's Site with the American Cancer Society Action Network
---
Northwest Alabama
An initiative begun by a Sigma to save the precious Lives of 7 religious prisoners from the threat of the Death Penalty, among a current total of 38 in Iran and to protest against Iranian Authorities' abuses of human rights, denial of education for Baha'i youths, and their annihilation campaign against its persecuted Baha'i population, resulted in several NWSCC and UNA students cooperating with Amnesty International by sending protest letters and emails to various Iranian governmental officials during the spring of 2009. The trials of the Prisoners were postponed until April 2010...(and it is time to act again)...

EXECUTION OF A 16-YEAR-OLD GIRL: "MONA'S STORY -- THE FREEDOM TO BELIEVE"
---
Do you want to include one of your chapter's service projects?? Let us know! Please send an e-mail to SigmaBlu@aol.com to get it listed here. Thank you.