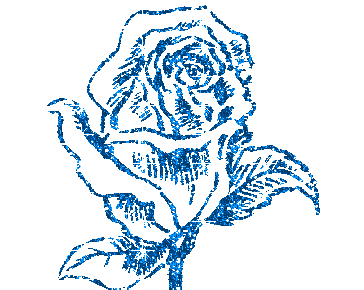 IN MEMORY OF.....
Brothers whose souls have passed onward within the last year
---
Brother Patrick Harris
Eta Mu Sigma Chapter, Livingston, AL
Age, 38 years old
Departed: January 27, 2012, at Anderson Regional Medical Center in Meridian, Mississippi
Funeral: February 4, 2012, at Bethel-Pine Baptist Church in Coatopa, AL
Family: Son of Albert Jr and Alice Small
Obituary: Legacy.com
Brother 1st Lieutenant Halle C. Hogans
Alpha Chi Sigma Chapter member since 1986
Age, 73 years old
Life: July 27, 1938 - August 21, 2011, at Southeast Alabama Medical Center. Resident of Abbeville, AL
Family: Husband of Elaine Virginia, and Father of Vernon, Vincent, Veronica, Vanessa, and Victor
Funeral on August 27, 2011 and Abbeville High School Gymnasium Obituary: Legacy.com
Terrilyn Plump, our Soror of Zeta Phi Beta
Age, 38 years old, a victim of the April 27, 2011 Tornado of Tuscaloosa
an alumna of the University of West Alabama, Livingston, AL
a mother of one daughter and two sons
employed by the Tuscaloosa City Schools
buried in Boligee, AL
Brother Albert Small III
Zeta Mu Sigma Chapter, Anniston, AL
Age, 36 years old, originally of Newark, NJ
Departed: September 5, 2010 at 6:30am in a motorcycle accident in Anniston
Funeral: September 13, 2010, Philemon Missionary Baptist Church
Burial site: Livingston City Cemetery, Livingston, AL Obituary: Alabama A&M University Foundation
c/o Leroy J. Williams, Jr. Scholarship
P.O. Box 429, Normal, AL 35762
Brother Tim Malone
age = ?, of Beta Epsilon Sigma Chapter in Huntsville, AL
departed April 2007 in Huntsville, AL
pledged at ? Chapter, date unknown
burial = ? in AL on ? 2006
family = ?
Brother Willie C. Sims
age = ?, of Tau Sigma Chapter in Birmingham, AL
departed ? at ?
pledged at ? Chapter, date unknown
burial = ? in AL on ? 2006
family = ?
Brother Fred Randle
age = ?, of Beta Sigma Sigma Chapter in Mobile, AL
departed ? in Mobile?, AL
pledged at ? Chapter, date unknown
burial = ?
family = ?
Brother Demetrious Washington
age = 30, of Beta Pi Sigma Chapter of Tuscaloosa, AL
departed August 20, 2006 in Uniontown, AL
pledged at Gamma Epsilon Chapter, Spring 1999
graduated from Alabama A&M University in 2004
services occurred August 26, 2006 at R.C. Hatch High School
burial at the Washington Family Cemetery, Uniontown, AL
family: wife, Ivory Dell Washington, parents, Abraham & Alfreda Washington
obituary: http://www.jlwfuneralhome.com/obituaries.html
Brother Cedric Philyaw
formerly of Mu Kappa Chapter
departed June 2006
pledged at Mu Kappa Chapter, 1989
burial on July 3, 2006
Brother Andrew "Bamon" Mixon
age = 40, of Beta Epsilon Sigma Chapter in Huntsville, AL
departed January ?, 2006 in Huntsville, AL
initiated into Beta Epsilon Sigma Chapter, Spring 1996
burial = ? in Huntsville on January 12, 2006
Brother Robert Earl Stinson
member of Zeta Mu Sigma Chapter, Anniston, AL
January 14, 1922 (Elba, AL) -- December 16, 2005 (Anniston, AL), age 83
Initiated into Beta Kappa Chapter, April 26, 1950
Family = wife, Ms. Irene White Stinson
Brother Ossie B. Purifoy
age, 91, of Beta Sigma Sigma Chapter in Mobile, AL
pledged in 1941, Army Veteran of World War II
departed November 22, 2005 in Mobile, AL
burial: Gethsemane Cemetery, Mobile, AL on November 26, 2005
survived by wife, Connie Stallworth Purifoy of Mobile; two daughters, Connie Weatherington of Saint Robert, Mo., and Etta Callier of West Palm Beach, Fla.; three sons, Joseph Purifoy of Berlin, Germany, Dwayne Williams of Snellville, Ga., and Gregory Williams of Mobile; six grandchildren; and eight great-grandchildren. Obituary: Mobile Register at www.al.com
Brother Gregory Lamont Shoulders
age 32, formerly of Gamma Chi Chapter, pledged in 1993
departed June 6, 2005, by car accident near town of residence, Warrenton, NC,
employed as a law enforcement officer with the City of Durham (NC) Police Dept.
burial at Dulaney Cemetery, Hwy 10, Camden, AL, June 14, 2005
survived by wife, Erica, and infant son, Gregory Shoulders, Jr.
Obituary: http://www.newsobserver.com/content/obits/Friday.html
Initial Report: http://www.wral.com/news/4573646/detail.html
Brother Edward C. Walton
Beta Pi Sigma Chapter of Tuscaloosa, AL
initiated in 1967 at Gamma Epsilon Chapter of Alabama A&M University
departed February 26, 2005,
burial site = Perry County?, AL
past State Director & Theta Delta Chapter Advisor & Founder
Brother Samuel J. Wilson
initiated Dec 1971 into Beta Kappa Chapter at Tuskegee University
January 24, 1940 (Dallas TX) -- January 6, 2004 (Atlanta GA), Age 63
Burial site = Greenwood Cemetery, Atlanta, GA
Family = Wife, Ms. Lillie L. Mahone Wilson, Father (Sigma) Taft Wilson, Sr.
---
"O my God, Thy Trust hath been returned unto Thee.
It behooveth Thy Grace and Bounty...to vouchsafe unto Thy newly welcomed one,
Thy Gifts and Thy Bestowals, and the Fruits of the tree of Thy Grace!.....
He hath abandoned this mortal life and hath flown to the Kingdom of Immortality, yearning for the favor of meeting Thee....
O my Lord, the poor one hath verily hastened unto the Kingdom of Thy Wealth,
the stranger unto his home within Thy Precincts,
he that is sore athirst to the Heavenly River of Thy Bounty.
Deprive him not, O Lord, from his share of the Banquet of Thy Grace
and from the Favor of Thy Bounty.
Thou art, in truth, the Almighty, the Gracious, the All-Bountiful"
---
Do you have any information to share about any Alabama Frats who have passed during 2008? Please let us know: SigmaBlu@aol.com
Thank you.

(The quoted prayer above represents exerpts from various prayers taken from a Baha'i Prayer Book.)