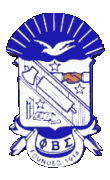 FOR SIGMAS ONLY!
The content of the pages ahead are restricted to members of Phi Beta Sigma only, and is regarded as confidential and private. We will gradually be able to offer the following items
---
State Constitution & Bylaws
Our Goals & Objectives
Chapter Officers Information
State Board/Conference Minutes

State Officer Reports & Updates

How to Prepare Chapter Reports

Financial Reports, State Head Tax

Discussions, Ideas, Suggestions

Special Messages & Announcements

FRATS! HERE IS OUR PRIVATE FORUM! CLICK AT OUR 'FORUM ICON' BELOW!

FOR CONFERENCE DISCUSSIONS